NED Biosystems welcomes two highly accomplished business development professionals Carolina Alarco and Louise Forlenza, CPA to its Board of Directors. Ms. Alarco and Ms. Forlenza bring over 60 years of combined experience building companies into successful global enterprises. The two will add valuable expertise to the Board.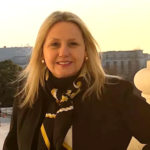 Ms. Alarco has extensive experience as an executivein biotechnology and pharmaceutical companies at all stages of development. She successfully established international markets for multiple biotech companies including Genzyme, Aegerion Pharmaceuticals, and Novelion Therapeutics. At Genzyme, Ms. Alarco oversaw market development across the international regions and directed the global marketing efforts for numerous orphan drugs as VP until acquisition by Sanofi. As President of Aegerion Pharmaceuticals, she launched 2 orphan drugs and built the company's international footprint from scratch, culminating in a merger with Novelion Therapeutics in 2017 where she continued on as President of Global Marketing and International Markets. Ms. Alarco's keen understanding of international markets, fluency in multiple languages, and network of global connections will help NED develop its iconic brand globally. In addition to serving on NED's Board, She serves on the Board of two private biotech companies, Syte.bio, Inc. and Dione Antibiotics, Inc. Ms. Alarco is Founder and Principal of Bio Strategy Advisors LLC, Strategic Consultant for Interlink Markets, and Founding Venture Partner of ACCELHub Venture Partners. She also  serves on the Mass General Hospital Board of Trustees (MGPO), the Latino Council at Boston Children's Hospital, the State of Massachusetts STEM Advisory Council and the Board of Latinos in Bio, of which she is co-Founder and past-Chair. She holds a BS in Business Administration from the University of Lima and a Graduate Degree in Business and Management from Harvard University.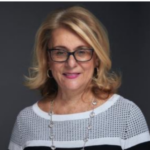 Ms. Forlenza, a NY State Licensed CPA, brings over 35 years of experience in corporate finance to the Board. She has a proven track record leading privately and publicly held companies from inception to growth and profitability. Since founding LC Forlenza Advisory Services in 1987, she has advised over 250 long-tenured clients across the globe on a wide range of financial matters including tax and audit strategy, forensic accounting, mergers, and reporting. Throughout the 1980s and early 1990s, Ms. Forlenza led audit and tax relationships with international audit firms on behalf of global brokerage firms Bierbaum-Martin Inc and International Exchange Partners. She led operations for these firms in London, Dusseldorf, and New York. Ms. Forlenza has held numerous board positions advising companies on audit and tax-related matters and currently serves as Chair of the Audit Committee for the Board of Innodata Inc. She holds a Certificate in Forensic Accounting from NYU and BBA in Accounting from Iona College where she was the first and only female accounting major in her graduating class, and she has completed Executive Training Programs at Harvard Business School and The Wharton School.
Together, Ms. Alarco and Ms. Forlenza will support NED's mission as a Delaware Public Benefit Corporation to reach patients across the globe who currently lack access to care.
About NED Biosystems:
Based in Cambridge, Massachusetts, NED Biosystems is a clinical-stage biotech company focused on patients and their families.  NED's mission is to enable patients to achieve and sustain No Evidence of Disease.  The Company's novel platform has designed treatments to address large unmet needs for cancer and infectious disease patients. The intent is to achieve what today's HIV treatments have: to transform what may be a death sentence diagnosis to No Disease, or reliably managed disease with quality of life.
NED's novel platform pioneers a data-driven methodology. By simultaneously and redundantly affecting the processes driving disease, well-established by decades of research, treatments are designed to arrest disease progression and normalize disease-related imbalances. Deploying safe, evidenced-based agents lacking customary toxicity and side effects, NED's treatments are comprehensive unlike today's narrowly targeted therapies.
NED is a Delaware Public Benefit Company seeking to make its therapies accessible in both developed and developing countries.
For more information, visit https://nedbiosystems.com/.
For additional information regarding this press release, please contact info@nedbiosystems.com.
PHOTO links for media:
https://nedbiosystems.com/wp-content/uploads/2022/02/Alarco-Carolina-2-e1645565615667.png
Caption: Carolina Alarco, NED Biosystems' New Director to the Board.
https://nedbiosystems.com/wp-content/uploads/2022/03/Forlenza-Louise_2022-02-cropped-e1646702904607.png
Caption: Louise Forlenza, CPA, NED Biosystems' New Director to the Board.