NED Biosystems™, a Delaware Public Benefit Corporation, has spent over 10 years reimagining treatment for cancer, culminating with the development of the patented, investigational combination  product NED-170. NED-170 is being developed as a revolutionary combination oral product that is designed to simultaneously attack cancer on multiple fronts to improve outcomes with low toxicity. Both pre-clinical data and analysis of an observational cohort of the first 27 patients to take NED-170 support the need for a clinical trial of NED-170.
The pathways that drive disease progression in cancer are integral to other complex diseases and viruses. Today, NED is translating our therapeutic methodology to develop NED-260 to combat the Novel Coronavirus.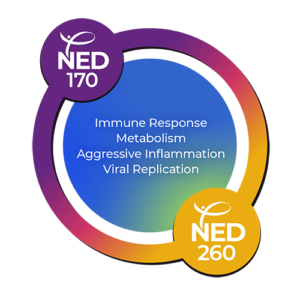 NED-260, our oral drug candidate, shows promise to deliver a double benefit:
Prevent coronavirus disease progression and accelerate recovery
Protect heavily-exposed healthcare and essential frontline workers from COVID-19 infection
NED-260's treatment goal is to act early in the infection process to minimize–or eliminate–the advancement to severe disease, allowing fewer patients to be hospitalized and ideally allowing many patients to recover at home.
NED-260 for COVID-19 and NED-170 for cancer strive to lessen the impact of two of the deadliest diseases faced by humanity today.
"(NED 170) changed my dire situation. It strengthened my resolve and belief in winning with an integrated set of tools."
– Pancreatic patient on NED-170
The Journey Begins
In 2001, NED founder Rebecca Lambert's sister, Renée, was diagnosed with stage IV leiomyosarcoma (LMS), just 18 months after giving birth to her first child. LMS is a particularly deadly sarcoma, a rare type of cancer. Renée was given less than one year to live and not a pretty one. Rebecca became determined to develop a treatment that would permit her sister to spend more time with her son and that each day would be one with full quality of life.
Working with leading cancer researchers throughout the country, Rebecca assembled a research-based multifaceted treatment approach, analyzing the pathways that initiate and drive disease. Harvard's Dr. Judah Folkman, a pioneer in angiogenesis (new blood vessel formation) research, became her mentor. By therapeutically taking a combination of well-reported oral agents known to successfully affect key angiogenic and immune response pathways, Renee lived for nine additional years. During most of this period, the disease was held in check and Renée was able to raise her son until he was 10 1/2 years old.
Shortly before Renée's death, Rebecca founded NED Biosystems, Inc. NED-170, the company's cancer treatment, has its roots in the early research conducted for her sister. This exact same methodology has been rapidly applied by a team of scientists to the development of NED's treatment approach for COVID-19.
Learn more about our company's mission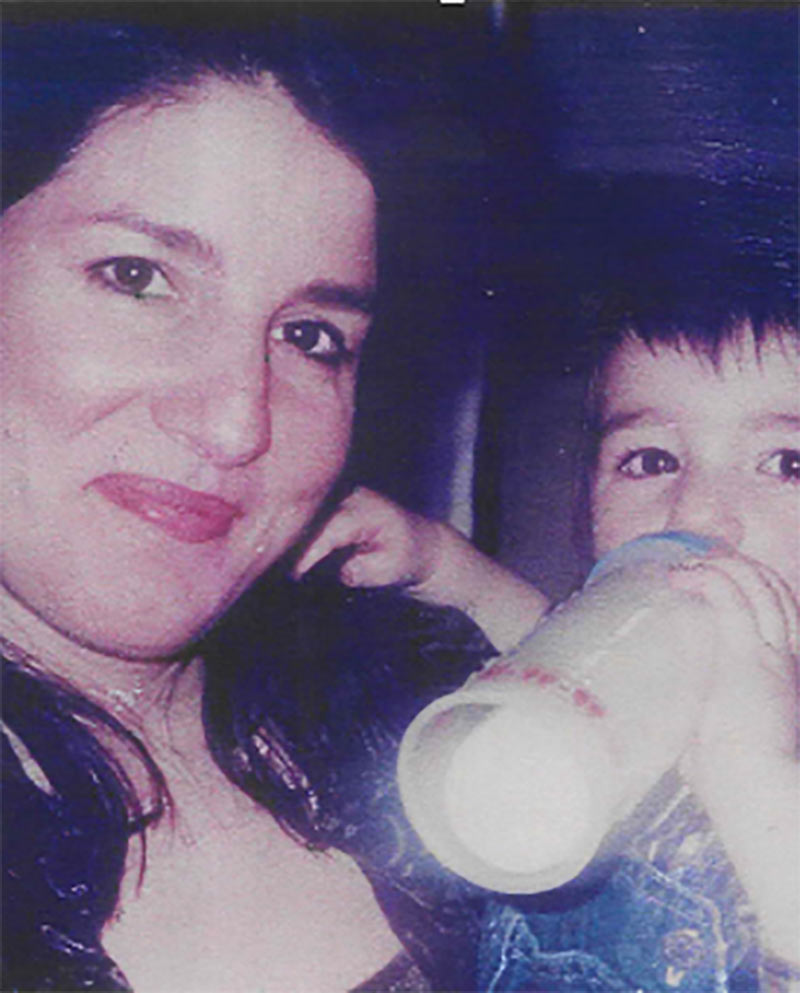 Rebecca Lambert
Founder and Executive Chairman
Rebecca Lambert has over 40 years of experience designing and executing strategies to solve complex issues confronting business, government, political, healthcare and financial entities. In recent years Ms. Lambert has focused on the development of NED's lead candidate–NED-170–as a treatment for multiple cancer indications.
Prior to founding NED, Ms. Lambert directed the raising of high net worth client funds to over $1B for Shaker Investments.  Previously, she founded two companies utilizing groundbreaking telecommunications technologies. Her prior Federal Government experience includes senior positions in the U.S. House, U.S. Senate, and the Reagan Administration. For five years, she served as President of Bellevue Hospital's Bellevue Association Board.
Ms. Lambert has a BA in political science from Simmons College, and she completed Harvard Business School's Advanced Management Program.
Her Full Bio
Introducing the Leadership Making this Treatment a Reality
"NED-170 helped me to take control of my cancer and allowed me to work to beat the disease."
– Ovarian Cancer patient on NED-170
NED Biosystems' Ongoing Response To COVID-19
The coronavirus pandemic has gripped the world in a medical and economic crisis. We, at NED Biosystems, are working closely with select health authorities to respond to the novel coronavirus (COVID-19) pandemic through the appropriate experimental use of an investigational product targeted at COVID-19.
Well-reported mechanisms of action indicate that our new investigational product, NED-260, may provide a double benefit: to inhibit disease progression for those afflicted and potentially protect those who are exposed to COVID-19 from viral infection and entry. Being developed as an oral medication with low toxicity and low side effects, NED-260 could allow COVID-19 patients to recover safely at home and avoid hospitalization.
NED is seeking to conduct clinical trials to make NED-260 available globally. Please find our A Multi-Pronged Approach to a Global Pandemic to learn how we aim to be a part of the solution for COVID-19.
NED Biosystems' focus is helping patients, communities, and our valiant healthcare and essential workers fighting COVID-19 so we may reengage our economies safely. We must act now. Lives are at stake. We cannot afford to wait.
See Our Approach to learn more about NED-260
View Our Science behind this transformative new treatment